How to Trade Effectively in the Upcoming Solana Rally?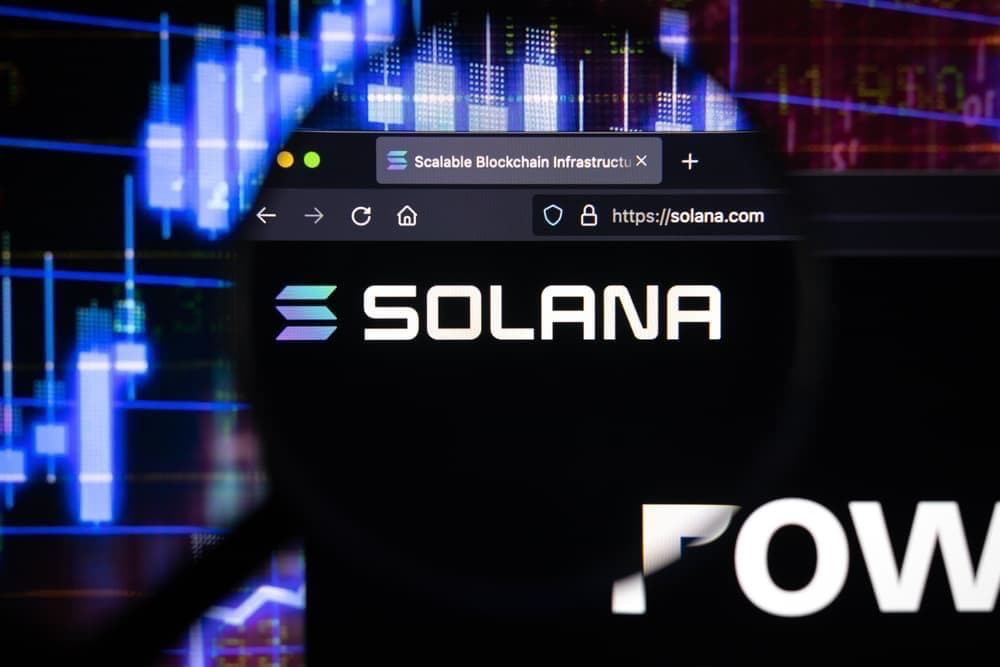 There are various expectations regarding market dynamics and price movements of crypto assets. Events such as the approval of spot Bitcoin ETFs or the Bitcoin halving can often have large holdings available. However, it may be difficult to make an accurate prediction about how long these effects will last or how large they will be.
You can follow us on Twitter and  İnstagram to be instantly informed about the latest developments
Trading is a truly complex and high-risk discipline. It is important for investors to have high risk tolerance and experience. The upcoming bull market may focus on price increases around specific events or developments. Such situations may revolve around short-term events or announcements rather than being based on the asset's fundamental characteristics or long-term potential.
Why Solana?
The fact that Solana is a fast and scalable blockchain attracts attention with really high results. Especially with increasing processors and users adoption of Solana, the platform appears to have a strong ecosystem. In addition, corporate knowledge also attracts attention, Solana is technologically sound and gives confidence in its potential.
This huge increase in the number of addresses shows that Solana is attracting more and more people and their attention. This could be a positive sign for the recovery and growth of the platform.
The increase in SOL's prices is also quite remarkable. It traded at $0.77 when launched in 2020 and subsequently rose by around 7.234% to 58.31, indicating SOL's potential for appreciation. But because Prices in cryptocurrencies are often very volatile, past performance does not guarantee performance.
Solana's technological features and adoption process are truly undervalued. However, before any investment cuts are made, it is important to conduct extensive research, have up-to-date information about the project and take risks into account.
However, the currency has been volatile and reached an all-time high price of $259.96 on November 6, 2021, and an all-time high market capitalization of $80.965 billion on the same date.
This growth is due to a number of factors, including the launch of new projects on Solana and the growing popularity of NFTs.
For crypto projects like Solana, risks such as regulatory uncertainty, competition and security breaches are important factors. These can impact the future success of the project and are important considerations for investors.
Determination of Bending and Exit Points
We can give important clues about the capital wealth in crypto resources and the geography of these flows, the spread of the spread, market dynamics and general market trends. Capital accumulations may reflect the money's confidence and profitability in crypto assets. These developments and changes in general developments in the market can give an idea about price movements.
Data from companies like CoinShares can offer important data in the field of crypto asset management. According to recent reports, it was stated that there was an increase in fund distributions to crypto investment products and a significant amount of capital inflow. This shows that interest in cryptocurrency assets continues and funds in this area can continue.
TradingView data seems to confirm the overall increase in value of the cryptocurrency. Such data may reflect increases in the overall distribution of the crypto market and investor interest.
Examining the prevailing narratives in the cryptocurrency world is an important aspect of effectively progressing its implications. Many institutional investors, particularly those who had failed to capitalize on Ethereum's early growth, now felt pressured to hide capitalizing on Solana's potential rise. This is fueling the growth in adoption of Solana and encouraging many people to take advantage of these potential possibilities.
By observing the rise of SOL, investors are looking to benefit from these opportunities and are making careful measurements when it comes to investing. However, cryptocurrency circulation takes place and the risks can be even greater, especially for the inexperienced.
Day trading requires quick purchases, which can increase risks in a high volatility environment. Therefore, it is important to take a more careful approach to living without experience. A three to six month trading strategy can offer a more measured, long-term approach. This strategy can give them more time financially and make them more resilient to price currencies.
Identifying a clear exit point is the cornerstone of risk management and ensuring clarity has a predefined plan for generating profits or limiting losses.
In this context, it allows for a more disciplined and calculated treatment in trading and emotional endurance cuts on the decision-making process of short-term market currencies.
By extending the trading horizon to three to six months, traders provide themselves with a more comprehensive time frame to evaluate market executions, analyze patterns, and give separated pieces.
We see that with this method, short-term market noise is available and potentially available for further downloads.
# Altcoin
# Analysis
# Cryptocurrency
# Solana (SOL)